Happy 1st Birthday

Dallin

!
On

March 18th

, our little guy had his first birthday.
He had a great day, even though he had no idea what was going on :)
We started the day off with a birthday bath
...
he

loves

bath time!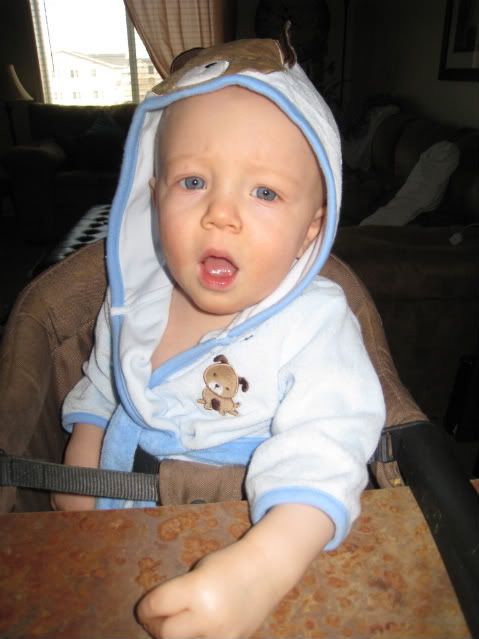 Then a luxury breakfast in his bath robe.

(Mom was a little slow with the food)
.
Dallin wanted to spend his special day at his favorite store....Walmart. So that's where we went! :)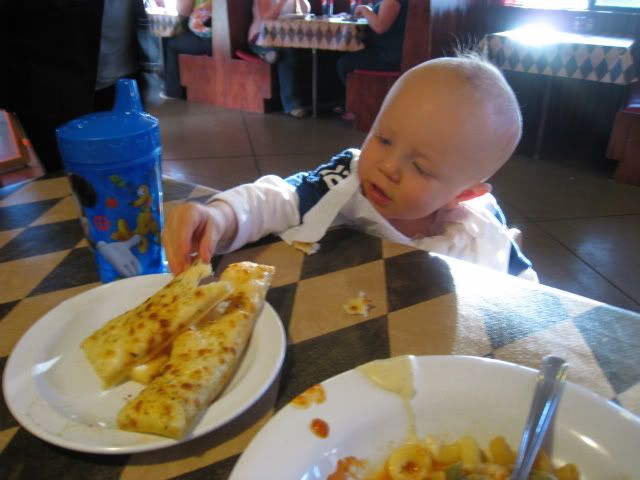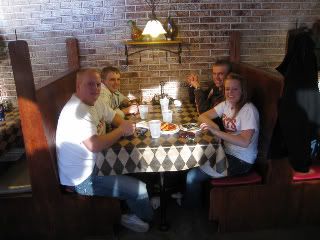 Dallin chose to have his birthday dinner at his mother's favorite restaurant, Craigo's... yumm yumm!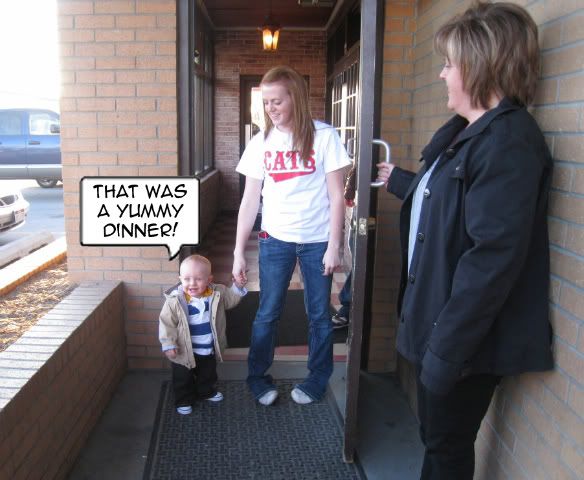 Let's go open

presents

and eat some

cake

!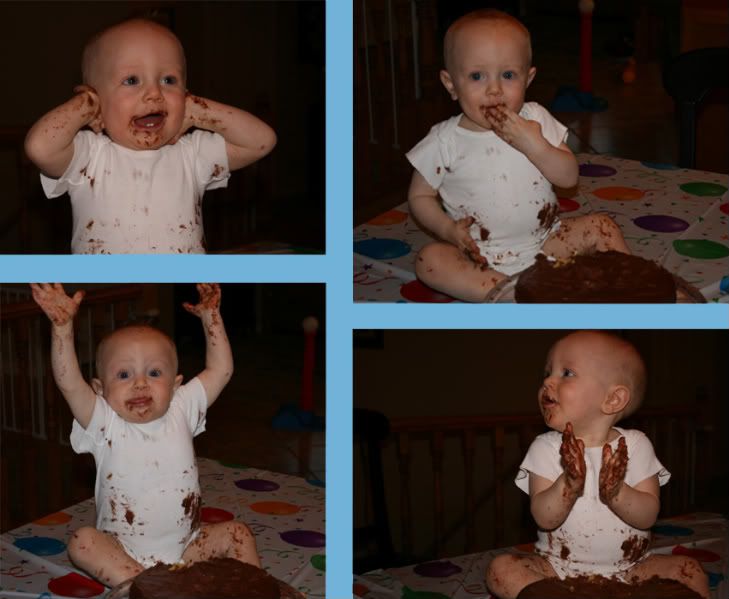 This was Dallin's

first

time eating cake. Normally, it drives me

crazy

when Dallin gets food all over the place. But I decided to let him go to town this

one

time! He was so confused at first, but then he convinced himself that cake is really

tasty!
Bath time!
Dallin was lucky enough to have
two
parties....
A couple weeks before his birthday Dallin was able to play with Grandpa & Grandma Robison and his cousins, and open up some early birthday presents in Island Park.
Grandpa, Ethan, Dallin and Ryan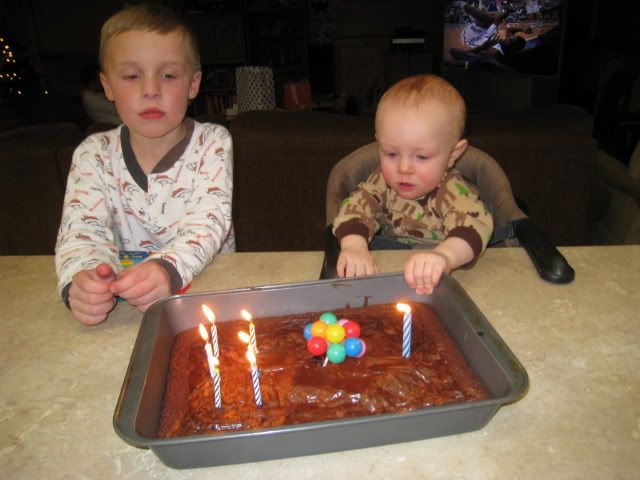 Dallin liked sharing a birthday brownie cake with his cousin, Ethan!
Trevor and I can't believe how

fast

this past year has gone by! It seems like we just brought Dallin home from the hospital. It has been so much fun with him in our lives. Everyday there's something new and exciting. He has been the sweetest, happiest, most lovable baby with the sweetest countenance. We love him so much and are so grateful to have been blessed with such a wonderful little boy!
We Love You, Dallin!
love, mommy & daddy